Each cooperation for mix and/or mastering, can be preceded by a very low cost, sample. This is a way for you to know, if the result suits your style and expectations. Follow the instructions at the preparation for mix section and upload your tracks! For more information about booking*, how to epxort your tracks or make the file transfer, feel free to contact.
*booking is required for a mix preview
Powered by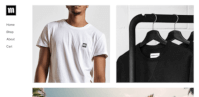 Create your own unique website with customizable templates.